Zoom Jokes
Enjoy our team's carefully selected Zoom Jokes. Laugh yourself and share the funniest jokes with your friends!
---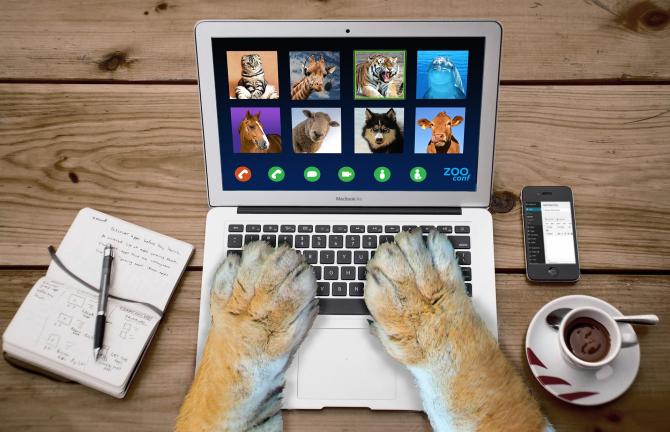 I was on a Zoom meeting just now and my husband needed to go behind me, so he thoughtfully crawled to stay out of the camera, which means instead of seeing him walk by in his pajamas, my coworkers saw him crawl by in his pajamas.
😄 😄 😄
During a business meeting yesterday, a very nice guy asked me about my background.
So I told him about my family, education, career, dreams and goals.
Turns out he was asking what's behind me on our Zoom call.
😄 😄 😄
I was waiting on a Zoom call to start, but client was having technical issues.
The client texted and said, "Please bare with me."
Thought it was an odd request, but he's the client.
😄 😄 😄
Zoom meetings is a stupid name, and it's branded.
We should call it a bit more casual like "coworker video chat" or something shorter, like "co-vid".
😄 😄 😄
Today's working from home tip:
Blowing on the wine in the mug will help convince your Zoom meeting that your tea is hot.
😄 😄 😄
I'm getting paid a lot to shut down Zoom calls.
Now I'm making ends meet by making meets end!
😄 😄 😄
I put my pants on the same way as everybody else.
Not at all because Zoom calls only see the top of the body.
😄 😄 😄
Turning off your Zoom camera is like getting food from a buffet at a party.
You want to do it, but you don't want to be the first, and you definitely don't want to be the only one.
😄 😄 😄
My wife has a Zoom call for work, which means the dog and I have to stay in the bedroom since we don't know how to behave on Zoom calls.
😄 😄 😄
Virtual background on Zoom?
But, we need virtual outfits!
😄 😄 😄
So apparently, everyone on my husband's Zoom work call finds my singing distracting.
😄 😄 😄
Knock! Knock!
"Who's there?"
"Zoom."
"Zoom, who?"
"Zoom did you expect."
😄 😄 😄
What do you call the phenomenon where nobody can hear you on Zoom?
A Mute-ation.
😄 😄 😄
No one turns on their camera in Zoom.
They have been infected by Novid-19.
😄 😄 😄
I was just on a Zoom call that ended automatically after 40 minutes because the organizer was on a free tier.
This is the single greatest advance to meeting productivity that I've ever seen.
Would pay extra for this feature!
😄 😄 😄
I told a joke over a Zoom meeting...
...it wasn't even remotely funny.
😄 😄 😄
Me: "I have a Zoom meeting later."
My cat: "Oh, me too."
😄 😄 😄
When my boss asked me why I showed up late for our Zoom meeting, I told him that he wouldn't believe the network traffic.
😄 😄 😄
---