Jokes for Thanksgiving Day
Enjoy our team's carefully selected Thanksgiving Jokes. Laugh yourself and share the funniest jokes with your friends!
---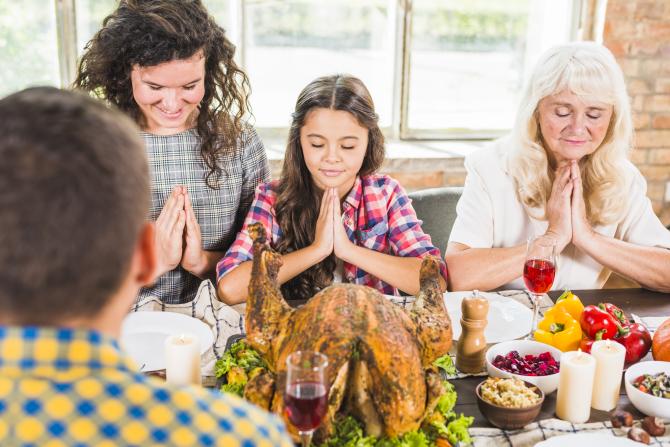 Why do turkeys love Thanksgiving?
Because they don't have to worry about buying Christmas presents.
😄 😄 😄
If anyone has no family and will be alone on Thanksgiving, please let me know.
I really need to borrow some chairs from you.
😄 😄 😄
I shot my first Thanksgiving turkey this year.
Scared the hell out of everyone else in the grocery store.
😄 😄 😄
Why did the Pilgrim kill the turkey?
Because he was in a fowl mood.
😄 😄 😄
What should you wear to Thanksgiving dinner?
A har-vest.
😄 😄 😄
A lady was picking through the frozen turkeys at the grocery store for Thanksgiving Day, but couldn't find one big enough for her family.
She asked a stock boy, "Do these turkeys get any bigger?"
Stock boy: "No, ma'am. They're dead."
😄 😄 😄
My sister said to me, "Mom wants you to help us fix Thanksgiving Day dinner."
I said, "Why? Is it broken?"
😄 😄 😄
When asked to write an essay on what he was thankful for on Thanksgiving, little Johnny wrote:
I am thankful I am not a turkey.
😄 😄 😄
What do turkeys like to eat on Thanksgiving?
Nothing, they're already stuffed.
😄 😄 😄
If the Pilgrims were alive today, what would they be most famous for?
Their age.
😄 😄 😄
What's the key to a great Thanksgiving dinner?
The turkey.
😄 😄 😄
What's the difference between Election Day and Thanksgiving Day?
On Thanksgiving, you get a turkey for the day.
On Election Day, you get a turkey for four years.
😄 😄 😄
What role do green beans play in Thanksgiving dinner?
The casse-role.
😄 😄 😄
What smells the best at a Thanksgiving dinner?
Your nose.
😄 😄 😄
---