Cat Puns and Hilarious Cat Jokes
Enjoy our team's carefully selected Cat Jokes. Laugh yourself and share the funniest jokes with your friends!
---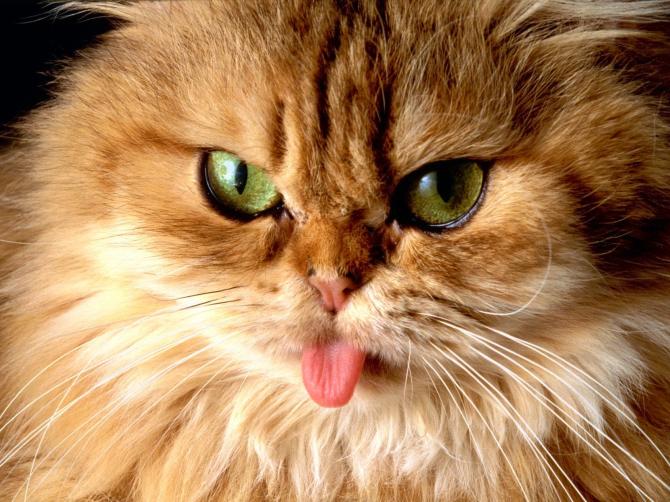 How did Garfield stop the rooster from waking him on Monday morning?
He ate him on Sunday night!
😄 😄 😄
Three women escape from prison — a blonde and two brunettes — and to get away from the cops they hide in an abandoned farmhouse.
Inside the house, there are three sacks that the escapees crawl into when the police search the building.
One of the cops sees the sacks and yells, "There are just three burlap sacks in here!"
To which his partner replies, "Then kick them just to be sure it's not them hiding".
The officer goes and kicks one with a brunette in it and she yells, "MEEEYYOWW!"
The officer says, "Oh, it's just a stupid cat in there."
So he kicks the one with the other brunette in it and she yells, "RUUFFF RUFFF!"
The officer says, "Oh, it's just a stupid dog!"
Then he kicks the sack with the blonde in it and she yells, "POTATOES!"
😄 😄 😄
One day little Johnny was digging a hole in his back yard.
The next-door neighbor spotted him and decided to investigate.
"Hello Johnny, what are you up to?" he asked.
"My goldfish died and I'm gonna bury him," Johnny replied.
"That's a really big hole for a goldfish, isn't it?" asked the neighbor.
"That's because he's inside your cat!"
😄 😄 😄
A policeman stops a man in a car with a lynx in the passenger seat.
"What are you doing with a lynx? You should take him to the zoo!" The policeman says.
The next week he stops the same car to see the man still has the lynx, "I thought you were going to take the cat to the zoo." He says.
"I did! We had such a good time we are going to the beach this weekend!"
😄 😄 😄
A man feels terrible after running over a cat, he walks up to a lady's door.
She answers and he says, "I'm so sorry, I ran over your cat. I'd like to replace it."
The woman says, "Okay, how good are you at catching mice?"
😄 😄 😄
What did one flea say to the other?
"Shall we walk or take the cat?"
😄 😄 😄
When is it bad luck to be followed by a black cat?
When you're a mouse.
😄 😄 😄
Why did the cat like eating lemons?
Because he was a sourpuss.
😄 😄 😄
Why are cats better than babies?
Because you only have to change a litter box once a day.
😄 😄 😄
What does a cat have that no other animal has?
Kittens.
😄 😄 😄
Why do cats always win video games?
Because they have nine lives!
😄 😄 😄
Why do cats hate laptops?
They don't have a mouse.
😄 😄 😄
---