Strawberry Jokes
Enjoy our team's carefully selected Strawberry Jokes. Laugh yourself and share the funniest jokes with your friends!
---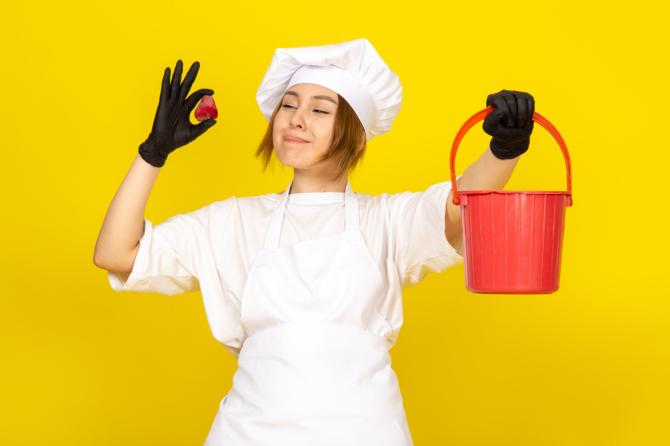 So a prisoner is about to be executed and the guards ask him, "What do you want your last meal to be?"
"Strawberries," he responds.
"But it's winter. We can't get strawberries until spring."
"Eh... I'll wait."
😄 😄 😄
A soapbox orator addresses a crowd on the glories of communism, "Come the revolution, everyone will eat strawberries and cream!"
A man at the front whimpers, "But I don't like strawberries and cream..."
The speaker thunders, "Come the revolution, you will like strawberries and cream!"
😄 😄 😄
A farmer was driving along the road with a load of fertilizer.
A little boy playing in front of his house saw him and called, "What've you got in your truck?"
"Fertilizer," the farmer replied.
"What are you going to do with it?" asked the little boy.
"Put it on strawberries," answered the farmer.
"You ought to live here," the little boy advised him. "We put sugar and cream on ours!"
😄 😄 😄
What type of berry can you drink out of?
A strawberry.
😄 😄 😄
What do you call a sad strawberry?
A blueberry.
😄 😄 😄
Why was the little strawberry crying?
Because his parents were in a jam.
😄 😄 😄
My grandma was famous for her delicious strawberries.
She made me promise that when she died I would plant strawberries over her grave so everyone could visit and enjoy them.
I fulfilled her wish.
She's dead and berried.
😄 😄 😄
How did the strawberry donut feel after dinner?
Jam-packed!
😄 😄 😄
---