Sickness Jokes
Enjoy our team's carefully selected Sickness Jokes. Laugh yourself and share the funniest jokes with your friends!
---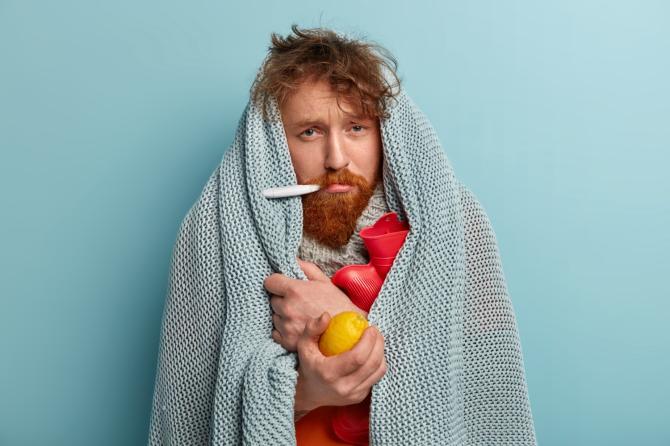 What do you call a large group of sick pandas?
A Pandamic.
😄 😄 😄
What do you give a panda when it is sick?
Pandadol.
😄 😄 😄
Why do the employees get sick on Labor Day weekend?
Weakened immune system.
😄 😄 😄
What's the most common disease in HR departments?
Staff infections.
😄 😄 😄
What sickness did the minion get while travelling?
Yellow fever.
😄 😄 😄
Where do sailors go when they feel sick?
The dock-tor.
😄 😄 😄
I caught bird flu while waiting for a flight at the airport.
I have since found out it is a terminal illness.
😄 😄 😄
What do you call someone doing yoga with the flu?
Sick and twisted.
😄 😄 😄
I shouldn't have had that leftover sushi.
I'm feeling a bit eel.
😄 😄 😄
There's a great new machine at my gym.
I felt sick after I'd used it for an hour, but it's got everything: Doritos, Snickers, Mountain Dew...
😄 😄 😄
What is the only thing that can cure a sick donut?
An antidought!
😄 😄 😄
A person at the store asked me if doughnuts are healthy.
I don't know, but I never met a sick one in my entire life.
😄 😄 😄
I was sick and told my mom I had a runny nose.
She told me, "You should tell it to walk instead."
😄 😄 😄
I don't like people who do not cover their mouths and noses when they sneeze.
These people make me sick.
😄 😄 😄
Your mama so old when she was born the Dead Sea was just getting sick!
😄 😄 😄
---