Seagull Jokes
Enjoy our team's carefully selected Seagull Jokes. Laugh yourself and share the funniest jokes with your friends!
---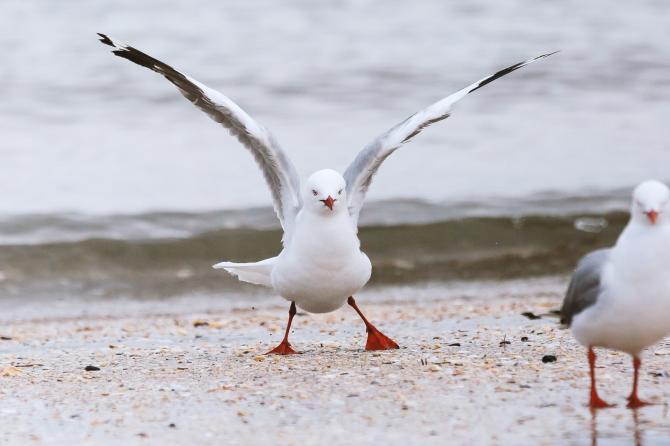 What do you call a seagull that knows martial arts?
Steven Seagull.
😄 😄 😄
They say it's good luck for a seagull to poo on you.
It is, for the seagull, obviously, not for you.
😄 😄 😄
A pigeon flies out of a coffeeshop and hits a seagull.
Two birds, one stoned.
😄 😄 😄
Did you know the seagull was gods third attempt at creating the bird.
The A-gull and B-gull weren't quite right.
😄 😄 😄
What do you call a man with a seagull on his head?
Cliff.
😄 😄 😄
A seaman meets a pirate in a bar, and talk turns to their adventures on the sea.
The seaman notes that the pirate has a peg leg, a hook, and an eye patch.
The seaman asks, "So, how did you end up with the pegleg?"
The pirate replies, "We were in a storm at sea, and I was swept overboard into a school of sharks. Just as my men were pulling me out, a shark bit my leg off."
"Wow!" said the seaman.
"What about your hook?"
"Well," replied the pirate, "we were boarding an enemy ship and were battling the other sailors with swords. One of the enemies cut my hand off."
"Incredible!" remarked the seaman.
"How did you get the eye patch?"
"A seagull dropping fell into my eye," replied the pirate.
"You lost your eye to a seagull dropping?" the sailor asked incredulously.
"Well," said the pirate, "it was my first day with my hook..."
😄 😄 😄
Why do seagulls fly over the sea?
Because if they flew over the bay they would be bagels.
😄 😄 😄
---