Periodic Table Jokes
Enjoy our team's carefully selected Periodic Table Jokes. Laugh yourself and share the funniest jokes with your friends!
---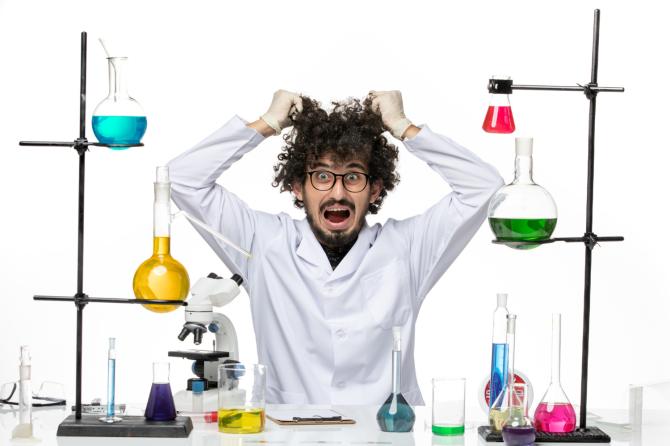 What do waitresses and chemists have in common?
They both need to check the table periodically.
😄 😄 😄
What's the stupidest element on the periodic table?
Silicon.
😄 😄 😄
What does AH stand for in the periodic table?
The Element of Surprise.
😄 😄 😄
What do you call a table with dots all over it?
The periodic table.
😄 😄 😄
A world-renowned chemist has passed away.
His will specifies that all of his favorite elements from the periodic table be put in his body.
"Are we really going to put a bunch of elements in his casket?" they ask his wife.
To which she replies, "No, just Barium."
😄 😄 😄
Why is finding a place to sit can be a challenge in the Chemistry Department cafeteria?
They only have periodic tables.
😄 😄 😄
Did you hear that a man recently died after a periodic table display fell on him?
The official cause of death was "Exposure to the elements".
😄 😄 😄
Which element of the periodic table is the poorest?
Antimony.
😄 😄 😄
Why did Chuck Norris destroy the periodic table?
Because Chuck Norris only recognizes the element of surprise.
😄 😄 😄
Which element is treated as the god element in organic chemistry?
Carbon. It is omnipresent in all organic compounds.
😄 😄 😄
---