Jokes About Office
Enjoy our team's carefully selected Office Jokes. Laugh yourself and share the funniest jokes with your friends!
---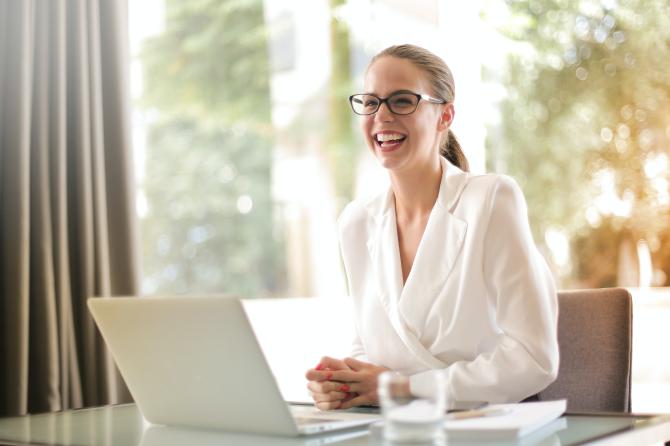 A clean desk is a sign of a cluttered desk drawer.
😄 😄 😄
Remember that one time when you had to get out of bed and actually commute to your office?
Yeah, me neither.
😄 😄 😄
The best part about working in an office is that if you ever forget that you got a haircut, someone will definitely point it out to you.
😄 😄 😄
When I got to work Monday, I was limping something awful. My boss noticed and asked me what had happened.
I told him, "Oh, nothing. It's just an old football injury that acts up once in a while."
My boss eyed me suspiciously and said, "Gee, I never knew you played football."
I said, "Well, I don't. I hurt it yesterday when I lost $100 on New York Jets. I put my foot through the television..."
😄 😄 😄
A company, feeling it was time for a shakeup, hired a new CEO. The new boss was determined to rid the company of all slackers.
On a tour of the facilities, the CEO noticed a guy leaning against a wall and idly picking his teeth. The room was full of workers and he wanted to let them know that he meant business.
He asked the guy, "How much money do you make a week?"
A little surprised, the young man looked at him and said, "I make a little over $400 a week, why?"
The CEO said, "Wait right here."
He walked back to his office, came back in two minutes, and handed the guy $1,600 in cash and said, "Here's four weeks' pay. Now GET OUT and don't come back."
Feeling pretty good about himself the CEO looked around the room and asked, "Does anyone want to tell me what that goofball did here?"
From across the room, a voice said, "Sure, he was the Pizza delivery guy and was just waiting to collect the money."
😄 😄 😄
What do your boss and a slinky have in common?
They're both fun to watch tumble down the stairs.
😄 😄 😄
Our computers went down at work today, so I had to play Solitaire with a real deck of cards.
😄 😄 😄
To whoever stole my Microsoft Office:
I'm coming after you. You have my Word!
😄 😄 😄
A local lawyer was sitting in his office the other morning when in walked a beautiful young lady.
Without any preliminaries, she said she wanted a divorce.
"On what grounds?" asked the lawyer.
"I don't think he is faithful to me," she replied.
"And what makes you think he isn't faithful?" asked the lawyer.
"Well," replied the young lady, "I don't think he is the father of my child."
😄 😄 😄
This guy was sitting in his attorney's office.
His lawyer says, "Do you want the bad news first or the terrible news?"
"Give me the bad news first," he says.
"Your wife found a picture worth a half-million dollars," his lawyer informs him.
"That's the bad news?" asks the man incredulously. "I can't wait to hear the terrible news."
"The terrible news is that it's of you and your secretary."
😄 😄 😄
Brunette Mary and blonde Liz were talking in the office one day.
Mary: "Wow, that is some cold you have, Liz."
Liz: "Tell me about it. I just cannot get rid of it."
Mary: "Try some Cold-Doc 3. I have a bottle on my desk. Just take 3 tablespoons before you go to bed and you'll be fine. Here ya go."
Liz: "Thanks, I'll give it a try."
The next day Liz was standing by her desk jumping up and down, waving her arms in the air, and kicking her legs out.
Mary: "Liz, It is nice to see you are feeling better. Is that a new dance?"
Liz: "Oh No, I still don't feel that great. I took the medicine you gave me and just realized it said to shake well before using."
😄 😄 😄
I got a job at a paperless office.
Everything was great until I needed to use the bathroom.
😄 😄 😄
Why is Christmas just like a day at the office?
You do all the work and the fat guy with the suit gets all the credit.
😄 😄 😄
---