Jokes on Law
Enjoy our team's carefully selected Law Jokes. Laugh yourself and share the funniest jokes with your friends!
---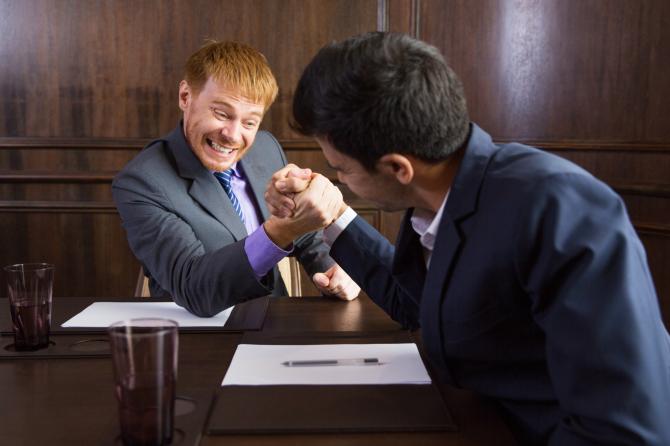 Judge: "On what grounds do you want a divorce?"
Husband: "My wife is out all night, every night! From bar to bar, almost visits all the bars and pubs in town every day!"
Judge: "You mean to say she's severely alcoholic and cheats on you every day?"
Husband: "No, she's out looking for me!"
😄 😄 😄
"Mr. Jones, I've reviewed this case very carefully," said the divorce court judge, "and I've decided to give your wife $300 a week."
"That's very fair, your honor," said the husband. "I'll try and send her a few bucks myself every now and then too."
😄 😄 😄
A man walked into a Florida bar with his crocodile and asked the bartender, "Do you serve lawyers here?"
Bartender: "Sure."
Man: "Good. One beer for me and a lawyer for my crocodile."
😄 😄 😄
The lawyer's son wanted to follow in his father's footsteps, so he went to law school and graduated with honors. Then he went home to join his father's firm.
At the end of his first day at work, he rushed into his father's office and said, "Father, father! In one day I broke the Smith case that you've been working on for so long!"
His father yelled, "You idiot! We've been living on the funding of that case for ten years!"
😄 😄 😄
A lawyer dies and goes to Heaven.
"There must be some mistake," the lawyer argues. "I'm too young to die. I'm only 55."
"Fifty-five?" says Saint Peter. "No, according to our calculations, you're 82."
"How'd you get that?" the lawyer asks.
Answers St. Peter, "We added up your time sheets."
😄 😄 😄
In a trial, a Southern small-town prosecuting attorney called his first witness — a grandmotherly, elderly woman — to the stand.
He approached her and asked, "Mrs. Jones, do you know me?"
She responded, "Why, yes, I do know you, Mr. Williams. I've known you since you were a boy, and frankly, you've been a big disappointment to me. You lie, you cheat on your wife, and you manipulate people and talk about them behind their backs. You think you're a big shot when you haven't the brains to realize you'll never amount to anything more than a two-bit paper pusher. Yes, I know you."
The lawyer was stunned.
Not knowing what else to do, he pointed across the room and asked, "Mrs. Jones, do you know the defense attorney?"
She again replied, "Why yes, I do. I've known Mr. Bradley since he was a youngster, too. He's lazy, bigoted, and he has a drinking problem. He can't build a normal relationship with anyone, and his law practice is one of the worst in the entire state. Not to mention he cheated on his wife with three different women. One of them was your wife. Yes, I know him."
The defense attorney nearly died.
The judge asked both counselors to approach the bench and, in a very quiet voice, said, "If either of you idiots asks her if she knows me, I'll send you both to the electric chair!"
😄 😄 😄
A lawyer was interviewing a doctor about the death of a patient.
"When you examined the patient, did you check his pulse?" asked the lawyer.
"I didn't," said the doctor.
"And did you listen for a heartbeat?" said the lawyer.
"No, I did not," the doctor said.
"So, in other words," the lawyer said, "when you signed the death certificate, you had NOT taken adequate steps to confirm he was dead."
"Well, let me put it this way," said the doctor, "at that point, the man's brain was in a jar on my desk, but for all I know, I guess he could've been out practicing law somewhere!"
😄 😄 😄
Did you hear that Spider-Man is in trouble with the law?
They caught him on the web looking for Mary-Jane.
😄 😄 😄
---