In Love Jokes
Enjoy our team's carefully selected In Love Jokes. Laugh yourself and share the funniest jokes with your friends!
---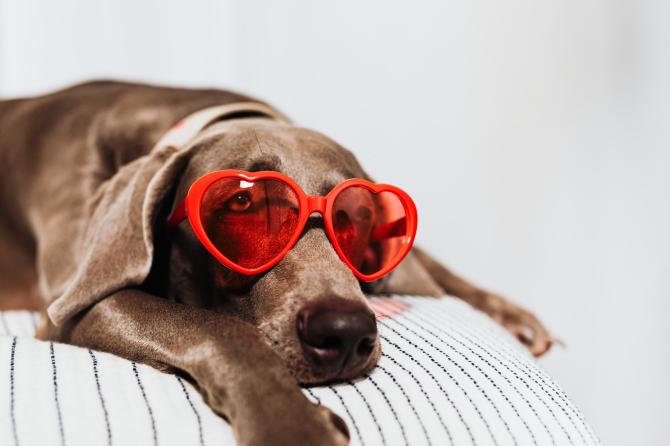 I just told my crush that I'm in love with her. She said that she sees me as her brother.
I'm just lucky she is from Alabama.
😄 😄 😄
Scarlett Johansson is on a plane that crashes on a remote island.
She and some regular guy are the only two survivors.
They make the best of their situation, scavenge what supplies they can from the plane, and try to keep going.
They build a little hut on the beach and—both of them having certain "needs"—eventually start hooking up.
This keeps going as months turn into years and they fall in love.
One day she notices he looks depressed.
Scarlett says to him, "Listen, that plane crash was the best thing that ever happened to me because it means that the two of us are together. If there is anything at all I can do to cheer you up, please let me know."
He tells her, "Actually, there is something. Put on a set of my clothes and tuck your hair up under one of my hats. Rub mud on your face so it looks like a beard and start walking down the beach."
Scarlett thinks this is weird but, wanting to make him happy, goes along with it.
Once she gets about 200 yards down she turns around and sees her boyfriend running up to her shouting, "BRO! BRO! You'll never believe who I'm sleeping with!"
😄 😄 😄
Roses are red, cacti are thorny.
When I'm around you, you make me very...HAPPY!
I guess what I'm trying to say is aloe you very much.
😄 😄 😄
You donut know how much I love you!
😄 😄 😄
Yo mama so fat Cupid's arrows couldn't pierce her.
😄 😄 😄
One Sunday morning George burst into the living room and said, "Dad! Mom! I have some great news for you! I am getting married to the most beautiful girl in town. She lives a block away and her name is Susan."
After dinner, George's dad took him aside, "Son, I have to talk with you. Look at your mother, George. She and I have been married 30 years, she's a wonderful wife and mother, but she has never offered much excitement in the bedroom, so I used to fool around with women a lot."
"Susan is actually your half-sister, and I'm afraid you can't marry her."
George was brokenhearted.
After eight months he eventually started dating girls again.
A year later he came home and very proudly announced, "Diane said yes! We're getting married in June."
Again his father insisted on another private conversation and broke the sad news, "Diane is your half-sister too, George. I'm awfully sorry about this."
George was livid! He finally decided to go to his mother with the news his father had shared.
"Dad has done so much harm. I guess I'm never going to get married," he complained. "Every time I fall in love, Dad tells me the girl is my half-sister."
"Hee hee," his mother chuckled, shaking her head, "Don't pay any attention to what he says. He's not really your father."
😄 😄 😄
"Dad, did you ever fall in love?"
"Yes, son. I did once."
"And, what happened?"
"In the beginning it was fantastic, but then your mother found out."
😄 😄 😄
Guys think that what women wish for is to find the perfect guy and fall in love...
WRONG... What every woman really wishes for is to be able to eat anything they want and not get fat.
😄 😄 😄
---