Human Resources Jokes
Enjoy our team's carefully selected Human Resources Jokes. Laugh yourself and share the funniest jokes with your friends!
---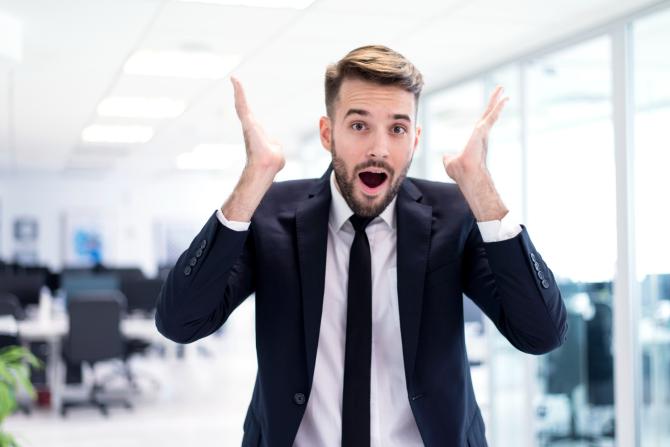 What's an HR professional's favorite hobby?
Filing. They just love putting everyone in their place.
😄 😄 😄
How many HR people does it take to screw in a lightbulb?
Two. One to screw it in, the other to investigate the lightbulb's complaint it was touched inappropriately.
😄 😄 😄
What's the most common disease in HR departments?
Staff infections.
😄 😄 😄
An employee's monthly salary was typically 2500$. However, one month, he received 2700$ and decided to remain silent about the discrepancy. The following month, his paycheck only amounted to 2300$, prompting him to march directly to the HR manager to voice his complaint.
The HR manager, somewhat puzzled, inquired why there hadn't been a complaint the previous month when an extra 200 had been received.
With a slight smirk, the individual responded, "I'm usually one to forgive the first mistake, but I simply can't tolerate it when a second one is made."
😄 😄 😄
HR: "This is your revised salary. We recommend you keep it confidential."
Employee: "Don't worry, I'm equally ashamed of it."
😄 😄 😄
What does Dr. Frankenstein call the cemetery?
Human Resources.
😄 😄 😄
Employee: "Your careers page says the company offers a competitive salary. What does that mean exactly?"
HR: "That means your salary will be competing with your bills."
😄 😄 😄
Reaching the end of a job interview, the Human Resources Officer asks a young engineer fresh out of the Massachusetts Institute of Technology, "And what starting salary are you looking for?"
The engineer replies, "In the region of $125,000 a year, depending on the benefits package."
The interviewer inquires, "Well, what would you say to a package of five weeks vacation, 14 paid holidays, full medical and dental, company matching retirement fund to 50% of salary, and a company car leased every two years, say, a red Corvette?"
The engineer sits up straight and says, "Wow! Are you kidding?"
The interviewer replies, "Yeah, but you started it."
😄 😄 😄
---