History Jokes
Enjoy our team's carefully selected History Jokes. Laugh yourself and share the funniest jokes with your friends!
---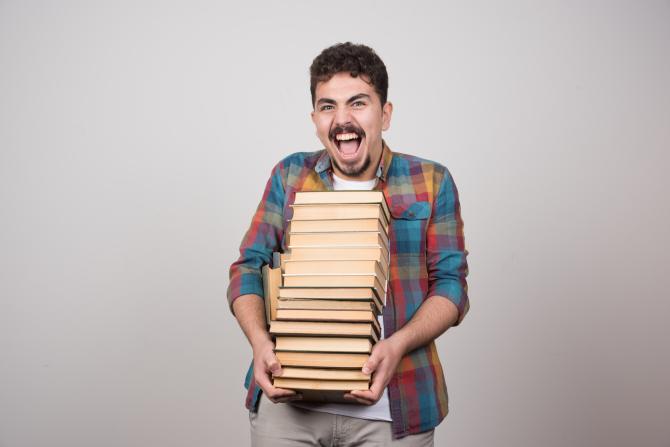 Why were Native Americans in America first?
They had reservations.
😄 😄 😄
Who invented King Arthur's Round Table?
Sir Cumference.
😄 😄 😄
The archaeologist had majored in geology in college...
But he was also a history miner.
😄 😄 😄
I met my wife while we were working at the same museum.
Our first date was in the geology section, the second in paleontology, and the rest was history.
😄 😄 😄
A student holds a gun to his English teacher, "Give me all your money or you're geography!"
English teacher: "You mean history."
Student: "Don't change the subject!"
😄 😄 😄
My history textbook says that the Pharaoh of Egypt used slaves to build the pyramids.
Which is kind of weird considering he could've just used bricks or something.
😄 😄 😄
While admiring some dinosaur bones in the Museum of Natural History, a tourist asks the guard, "How old are they?"
The guard replies, "They are 73 million, four years, and six months old."
"That's a rather exact number," says the tourist. "How do you know their age so precisely?"
"Well," answers the guard, "The dinosaur bones were seventy-three million years old when I started working here, and that was four and a half years ago."
😄 😄 😄
Your hairline so far back, I learned about it in history class.
😄 😄 😄
---