Geometry Jokes
Enjoy our team's carefully selected Geometry Jokes. Laugh yourself and share the funniest jokes with your friends!
---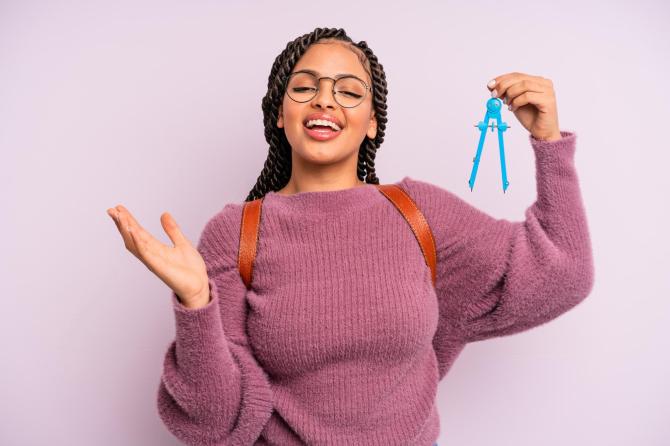 What did the geometry teacher say when the class had trouble solving a problem?
"Let's try a different angle."
😄 😄 😄
What did the linguistics professor fail Geometry?
He was really bad a translating!
😄 😄 😄
My geometry teacher is really upset that her pet parrot died yesterday.
Polly gone.
😄 😄 😄
In a place without geometry...
Life is pointless.
😄 😄 😄
Why is North Korea so good at geometry?
Because they have a supreme ruler!
😄 😄 😄
I don't mind my geometry teacher asking me to draw a circle. But to then ask me to turn that circle into two equal parts...
That's where I draw the line.
😄 😄 😄
Why wasn't the geometry teacher at school?
Because she sprained her angle!
😄 😄 😄
Your mama is so fat that she took geometry at the school because she heard there would be some pi.
😄 😄 😄
Teacher: "Little Johnny, give me a sentence using the word 'geometry'."
Little Johnny: "A little acorn grew and grew until it finally awoke one day and said, 'Gee, I'm a tree!'."
😄 😄 😄
What is a math teacher's favorite tree?
Geometry.
😄 😄 😄
---