Geography Jokes
Enjoy our team's carefully selected Geography Jokes. Laugh yourself and share the funniest jokes with your friends!
---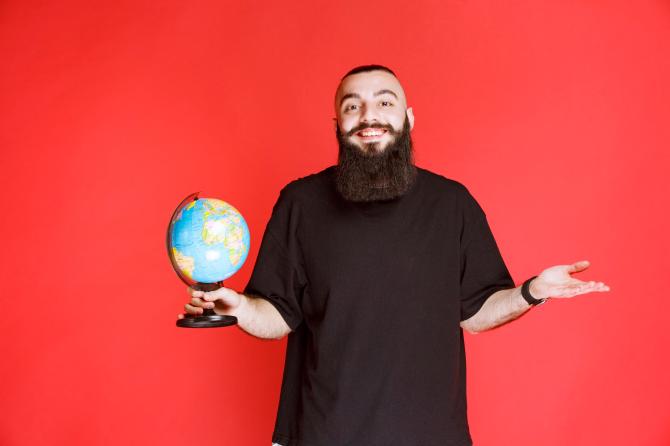 Geology rocks, but geography is where it's at.
😄 😄 😄
How did the geography student drown?
His grades were below C-level.
😄 😄 😄
A mother noticed her little daughter praying.
"Please, God," the little girl kept saying, "Bless my father and my mother and make Melaka the capital city of Malaysia."
"Why did you make such as strange request?" the mother asked.
"Because that's what I wrote in my Geography test this morning!"
😄 😄 😄
"It's clear," said the teacher, "that you haven't studied your geography. What's your excuse?"
"Well, my dad says the world is changing every day. So I decided to wait until it settles down."
😄 😄 😄
A student holds a gun to his English teacher, "Give me all your money or you're geography!"
English teacher: "You mean history."
Student: "Don't change the subject!"
😄 😄 😄
My girlfriend asked me, "When we go to Egypt, can we go on a camel?"
I told her, "Don't be silly. It would take ages to get there."
😄 😄 😄
Teacher: "John, show us where North America is."
John: "Here it is."
Teacher: "Good! Now, class, who discovered North America?"
Class: "John!"
😄 😄 😄
What's closer, France or the Moon?
The Moon, obviously! You can't see France from here!
😄 😄 😄
Yo mama so tall she tripped in America and landed in Australia.
😄 😄 😄
My friend: "My girlfriend said she wanted to eat tacos, so we flew to Mexico."
Me: "Hey babe, what do you wanna eat?"
Her: "Nothing."
Me: Flies to Africa.
😄 😄 😄
---