Gamer Jokes
Enjoy our team's carefully selected Gamer Jokes. Laugh yourself and share the funniest jokes with your friends!
---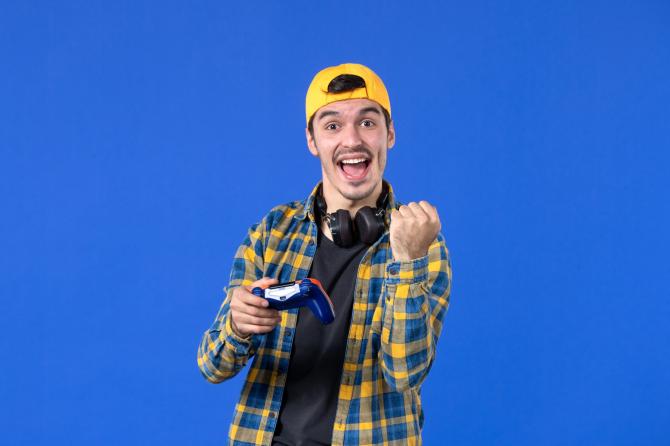 My friend thought he was better Super Mario player than me.
But he was wrong on so many levels.
😄 😄 😄
Chuck Norris can finish Mario Bros. without using the jump button.
😄 😄 😄
Why are PC gamers always sad?
Because they can't console each other.
😄 😄 😄
Why do gamers hate nature?
Because it's full of bugs.
😄 😄 😄
I knew a pro gamer who started testing politics simulator games.
He was a pro-tester.
😄 😄 😄
A gamer dies and goes to hell.
After a week, the devil goes to God, "God! What crazy person have you send me here? He destroyed all the cauldrons, killed all demons, is running like crazy everywhere and yelling 'Where is the exit to LEVEL 2?!'."
😄 😄 😄
Gamers these days have no patience.
Two thousand years ago, respawn wait times were three days.
😄 😄 😄
I broke up with my video game console, now it's my ex-box.
Nothing personal, it was just time for a switch.
😄 😄 😄
I finally decided to play Fortnite.
It's fun, but it gets boring after a couple of weeks.
😄 😄 😄
Why do all Fortnite players have healthy gums?
Because they floss regularly.
😄 😄 😄
My girlfriend just broke up with me over video games...
What a stupid thing to Fallout 4.
😄 😄 😄
---