Feet Jokes
Enjoy our team's carefully selected Foot Jokes. Laugh yourself and share the funniest jokes with your friends!
---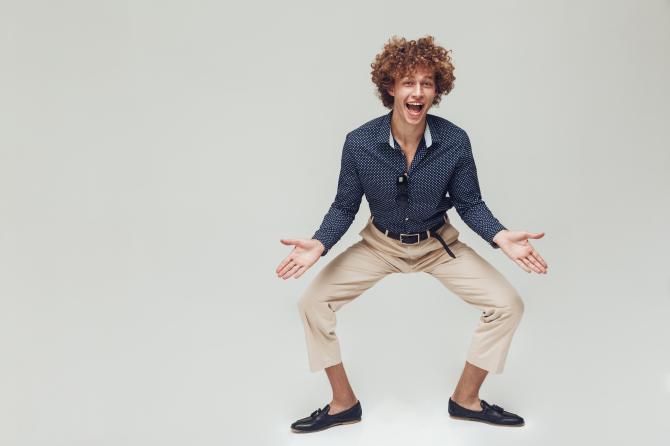 A gun company has been criticised after bringing out a pistol covered in Lego.
The manufacturer says it's perfectly safe, unless you step on it in bare feet.
😄 😄 😄
I'm proud to announce I have stuck to my New Year's resolution and did not bite my nails the entire month of January.
My feet have never looked better.
😄 😄 😄
I accidentally dropped a full two liter bottle of ginger ale onto my bare foot.
Fortunately it was a soft drink.
😄 😄 😄
Why can't you hear a redhead's footsteps?
Because they walk so gingerly.
😄 😄 😄
Crocodiles can grow up to 20 feet.
But most have just four.
😄 😄 😄
Why did the gum cross the road?
It was stuck to the chicken's foot.
😄 😄 😄
What can you find on avocado feet?
Avoca-toes.
😄 😄 😄
The drunken wino was stumbling down the street with one foot on the curb and one foot in the gutter.
A cop pulled up and said, "I've got to take you in, sir. You're obviously drunk."
The wasted wino asked, "Officer, are ya absolutely sure I'm drunk?"
Yeah, buddy, I'm sure," said the copper. "Let's go."
Obviously relieved, the wino said, "That's a relief — I thought I was a cripple."
😄 😄 😄
Why did Spider-Man decide to join the swim team?
Because he had webbed feet!
😄 😄 😄
My 2 year old sister's stinky feet were smelling like cheese.
My dad was wondering what happened, so I told him that she had chee-toes.
😄 😄 😄
A man went to the doctor and said, "I think I am upside down."
When the doctor asked why he felt like that, the man said, "Because my feet smell and my nose runs."
😄 😄 😄
Why can't your nose be 14 inches long?
Because then it would be a foot!
😄 😄 😄
Why is it that your nose runs, but your feet smell?
😄 😄 😄
Why was the man with the big nose sad?
He could really smell his feet!
😄 😄 😄
My wife told me to stop impersonating a flamingo.
I had to put my foot down.
😄 😄 😄
Why don't dogs make good dancers?
Because they have two left feet.
😄 😄 😄
---