Feminist Jokes
Enjoy our team's carefully selected Feminist Jokes. Laugh yourself and share the funniest jokes with your friends!
---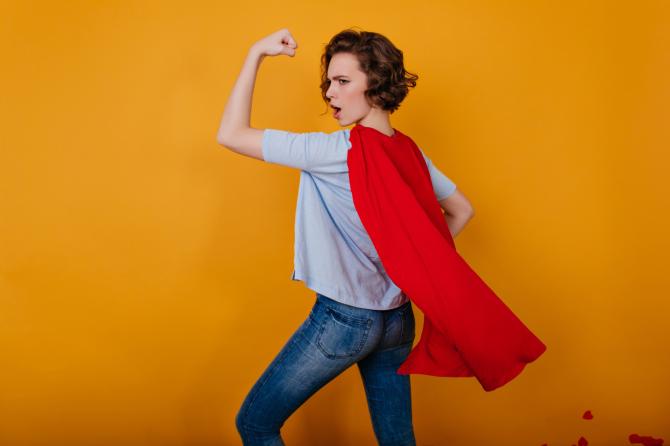 What do feminists say at the end of their prayers?
Awomen.
😄 😄 😄
What is a feminist's favorite type of candy?
Her-Shes.
😄 😄 😄
What city is the feminist capital of the world?
Manhatin'.
😄 😄 😄
What did Chuck Norris get when he visited the feminist rally for women's rights?
He got his shirt ironed.
😄 😄 😄
What's a feminist's least favorite food?
Gender rolls.
😄 😄 😄
A radical feminist is getting on a bus when, just in front of her, a man gets up from his seat.
She thinks to herself, "Here's another man trying to keep up the customs of a patriarchal society by offering a poor, defenseless woman his seat," and she pushes him back onto the seat.
A few minutes later, the man tries to get up again.
She is insulted again and refuses to let him up.
Finally, the man says, "Look, lady, you've got to let me get up. I'm two miles past my stop already."
😄 😄 😄
What's a feminist's favorite music festival?
Burning Man.
😄 😄 😄
What is the favorite fruit of feminists?
Mangoes.
😄 😄 😄
Snake: "Hisssss."
Feminist Snake: "Herrrrrrr."
😄 😄 😄
What do you call a letter from a feminist?
Hate male.
😄 😄 😄
How do you piss off a feminist?
Don't worry, she's already pissed off.
😄 😄 😄
Why did the feminist fail algebra?
She couldn't solve inequalities.
😄 😄 😄
---