Jokes on Family
Enjoy our team's carefully selected Family Jokes. Laugh yourself and share the funniest jokes with your friends!
---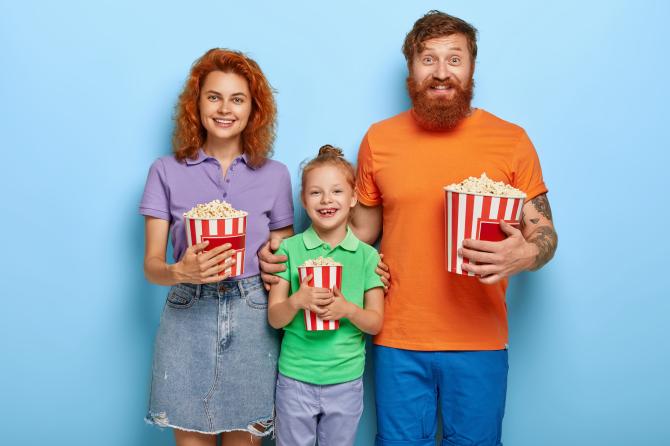 Family Jokes Short and Funny
---
A Vietnamese farmer was working in the rice paddy field when he sees his son running to him.
"Father, father look," the kid points to a newspaper and says excitedly. "The Americans have gone to the moon."
The farmer drops his plow and asks excitedly, "All of them?"
"No, just 3," replies the kid.
"Damn it!" The father shakes his head in disappointment and goes back to the field.
😄 😄 😄
On his 16th birthday, I thought my son deserved to know the truth about his being adopted.
So when he got home from school, I said to him, "Steve, do you mind sitting down, I've got something to tell you."
"Dad, guess what?!" he shouted excitedly.
"Steve, this is important." I urged.
"No way, Dad. Listen!"
"Steve. Please. Don't make this hard for me. It's about your mum and me."
"Dad! Shut up! I've just won £250,000 on a scratch card!"
"That's amazing son! Your old Dad's really made up for you!"
😄 😄 😄
A small boy tells his mum that his dad's taken him on an outing to the zoo. His mum doesn't believe him.
"Your dad has never taken anyone to the zoo in his whole life," she says.
"Well he did," the boy replies, "and one of the animals paid us £50."
😄 😄 😄
My son is three years old and I took him shopping.
When we got home, he had a chocolate bar in his pocket.
Now, I didn't buy it and he certainly didn't buy it, so I marched him straight back to the shopping center and went to the jewelers.
😄 😄 😄
A little boy asked his father, "Daddy, how much does it cost to get married?"
And the father replied, "I don't know, son, I'm still paying for it."
😄 😄 😄
The dad says, "A man is someone who is responsible and cares for their family."
The kid replies, "I hope one day I can be a man just like mom!"
😄 😄 😄
A Jewish boy asks his father for twenty dollars.
His father replied, "Ten dollars, what in the world do you need five dollars for, I'd be happy to give you a dollar, here's a quarter."
😄 😄 😄
A little girl finally got to attend a wedding for the first time.
While in the church, the girl asked her mother, "Why is the bride dressed in white?"
The mother replied to the girl, "Because white is the color of happiness and it's the happiest day of her life today."
After a little bit, the girl looks up at her mother and says, "But, then why is the groom wearing black?"
😄 😄 😄
A man frantically calls the doctor and says, "My wife is pregnant and her contractions are only two minutes apart now!"
"Is this her first child?" the doctor responds.
The man replies, "No! This is her husband!"
😄 😄 😄
A child asked his father, "How were people born?"
So his father said, "Adam and Eve made babies, then their babies became adults and made babies, and so on."
The child then went to his mother, asked her the same question and she told him, "We were monkeys then we evolved to become like we are now."
The child ran back to his father and said, "You lied to me!"
His father replied, "No, your mom was talking about her side of the family."
😄 😄 😄
Family Jokes for Adults
---
I stopped by grandmother's house and I'm so impressed. She had all the Halloween decorations out. There were cobwebs and bugs in the windows along with a skeleton on the couch.
She's 89 and always does a great job, but there was no answer when I knocked. I guess I'll stop by again in a few months... if I have time.
😄 😄 😄
A woman goes to her boyfriend's parents' house for dinner. This is her first time meeting the family and she is very nervous. They all sit down and begin eating a fine meal.
The woman is beginning to feel a little discomfort, thanks to her nervousness and the broccoli casserole. The gas pains are almost making her eyes water.
Left with no other choice, she decides to relieve herself a bit and lets out a dainty little fart. It wasn't loud, but everyone at the table heard the poot. Before she even had a chance to be embarrassed, her boyfriend's father looked over at the dog that had been snoozing at the women's feet, and said in a rather stern voice, "Ginger!"
The woman thought, "This is great!" and a big smile came across her face.
A couple of minutes later, she was beginning to feel the pain again. This time, she didn't hesitate. She let a much louder and longer fart rip.
The father again looked at the dog and yelled, "Dammit, Ginger!"
Once again the woman smiled and thought, "Yes!"
A few minutes later the woman had to let another one rip. This time she didn't even think about it. She let rip a fart that rivaled a train whistle blowing.
Again, the father looked at the dog with disgust and yelled, "Dammit, Ginger, get away from her before she shits on you!"
😄 😄 😄
There are three moles at the bottom of their mole hole.
The first mole—daddy mole—wakes up, climbs to the top, sticks his nose out, and says, "Mmmmm... I smell bacon!"
Mommy mole wakes up. She climbs to the top, sticks her nose out, and says, "Mmmmm... I smell pancakes!"
Baby mole wakes up. He climbs up but gets stuck behind his mom and dad.
He takes a big whiff and says, "All I can smell is molasses!"
😄 😄 😄
One night, Sally was saying goodnight to her parents and grandparents.
"Good night Mom, good night Dad, good night Grandma, goodbye Grandpa."
Her dad asked her, "Why goodbye?"
"Oh, I dunno, I just felt like it."
The very next day, her grandpa died.
That evening, Sally was saying goodnight again.
"Good night Mom, good night Dad, goodbye Grandma.
Her dad was very suspicious but said nothing.
The very next day, Sally's grandma died.
That night, when Sally said "Good night Mom, goodbye Dad", Sally's dad began to panic. He knew this couldn't just be a coincidence.
So early the very next day, he went to work, locked his office door, and hid under his desk until late in the afternoon.
Eventually, he decided he should probably go home, or his wife might get worried.
He managed to arrive home safely and asked his wife how her day had been.
"Oh, it was just awful!" she replied. "The Milkman died!"
😄 😄 😄
One Sunday morning George burst into the living room and said, "Dad! Mom! I have some great news for you! I am getting married to the most beautiful girl in town. She lives a block away and her name is Susan."
After dinner, George's dad took him aside, "Son, I have to talk with you. Look at your mother, George. She and I have been married 30 years, she's a wonderful wife and mother, but she has never offered much excitement in the bedroom, so I used to fool around with women a lot."
"Susan is actually your half-sister, and I'm afraid you can't marry her."
George was brokenhearted.
After eight months he eventually started dating girls again.
A year later he came home and very proudly announced, "Diane said yes! We're getting married in June."
Again his father insisted on another private conversation and broke the sad news, "Diane is your half-sister too, George. I'm awfully sorry about this."
George was livid! He finally decided to go to his mother with the news his father had shared.
"Dad has done so much harm. I guess I'm never going to get married," he complained. "Every time I fall in love, Dad tells me the girl is my half-sister."
"Hee hee," his mother chuckled, shaking her head, "Don't pay any attention to what he says. He's not really your father."
😄 😄 😄
"Dad, did you ever fall in love?"
"Yes, son. I did once."
"And, what happened?"
"In the beginning it was fantastic, but then your mother found out."
😄 😄 😄
A local lawyer was sitting in his office the other morning when in walked a beautiful young lady.
Without any preliminaries, she said she wanted a divorce.
"On what grounds?" asked the lawyer.
"I don't think he is faithful to me," she replied.
"And what makes you think he isn't faithful?" asked the lawyer.
"Well," replied the young lady, "I don't think he is the father of my child."
😄 😄 😄
A man hunts a deer and takes it home to cook for dinner.
Both he and his wife decide that they'll play a game with the kids. They'll give them a clue and get them to guess what it is.
At mealtime, the kids are eager to know what the meat is on their plates, so they beg their dad for the clue.
"Well," he says, "it's what mommy calls me sometimes".
The little girl screams, "Don't eat it! It's a donkey!"
😄 😄 😄
At school, Little Johnny's classmate tells him that most adults are hiding at least one dark secret, so it's very easy to blackmail them by saying "I know the whole truth".
Little Johnny decides to go home and try it out.
Johnny's mother greets him at home, and he tells her, "I know the whole truth."
His mother quickly hands him $20 and says, "Just don't tell your father."
Quite pleased, the boy waits for his father to get home from work, and greets him with, "I know the whole truth."
The father promptly hands him $40 and says, "Please don't say a word to your mother."
Very pleased, the boy is on his way to school the next day when he sees the mailman at his front door.
The boy greets him by saying, "I know the whole truth."
The mailman immediately drops the mail, opens his arms, and says, "Then come give your Daddy a great big hug!"
😄 😄 😄
Family Jokes One-Liners for Adults
---
Alcohol is a perfect solvent.
It dissolves marriages, families and careers.
😄 😄 😄
Alcoholics don't run in my family.
But sometimes they fall down the stairs.
😄 😄 😄
When I was a young boy, my father taught me how to be a bearded man.
He took me into the bathroom, picked up a razor, and ate it.
😄 😄 😄
My wife and kids are leaving me because of my obsession with horse racing.
And they're off!
😄 😄 😄
One time I broke up with my Roblox girlfriend by sending her a message.
30 seconds later I heard my uncle crying in the next room...
😄 😄 😄
My kids won't eat their tacos for dinner, so I had to throw them out.
Then I ate their tacos.
😄 😄 😄
I want to die in my sleep like my grandfather, not screaming like the rest of the folks in his car.
😄 😄 😄
I come from a stupid family. During the Civil War, my great-uncle fought for the west!
😄 😄 😄
I put so much more effort into naming my first Wi-Fi than my first child.
😄 😄 😄
Good moms let you lick the beaters.
Great moms turn them off first.
😄 😄 😄
Family One-Liners for Friends
---
My sister said I'm being immature.
I guess she isn't getting her nose back.
😄 😄 😄
Yesterday I complimented my dad that he smells good.
He just replied, "That's because I use both my nostrils."
😄 😄 😄
I love being a grandparent in retirement.
I give my grandkids a lot of sugar and then leave them with their parents to deal with them.
😄 😄 😄
Before having a kid the most important thing to ask yourself is:
"Am I ready to watch the exact same cartoon on repeat for the next 4 years?"
😄 😄 😄
Just taught my kids about taxes by eating 38% of their ice cream.
😄 😄 😄
My dad once told me that it is not the size of the nose that matters but what is inside it.
😄 😄 😄
When Chuck Norris turned 18, his parents moved out.
😄 😄 😄
When Chuck Norris's parents had nightmares, they would come to his bedroom.
😄 😄 😄
My father was stupid.
He worked in a bank and they caught him stealing pens.
😄 😄 😄
At the family reunion.
Boy: "I'm here to talk about our family, but Mom always taught me that if I don't have anything nice to say, I shouldn't say anything at all. Good Day."
😄 😄 😄
Funny Jokes to Tell Your Family at Dinner
---
Son: "Dad, why did you and mom name my sister Rose?"
Dad: "Because your mother loves Roses."
Son: "Oh... OK. Thanks, Dad!"
Dad: "No problem, Costco Hot Dog."
😄 😄 😄
Little Johnny yells upstairs: "Dad, there's a salesman here with a mustache."
"Tell him I've got one."
😄 😄 😄
A young Jewish mom walks her son to the school bus corner on his first day of kindergarten.
"Behave, my bubaleh," she says.
"Take good care of yourself and think about your mother, tataleh!"
"And come right back home on the bus, schein kindaleh."
"Your mommy loves you a lot, my ketsaleh!"
At the end of the school day, the bus comes back and she runs to her son and hugs him.
"So what did my pupaleh learn on his first day of school?"
The boy answers, "I learned my name is David."
😄 😄 😄
On the first day of school, the teacher asked a student, "What are your parents' names?"
The student replied, "My father's name is Laughing and my mother's name is Smiling."
The teacher said, "Are you kidding?"
The student said, "No, Kidding is my brother. I am Joking."
😄 😄 😄
The housewife answered a knock on the door and found a total stranger standing on the doorstep.
"Excuse me for disturbing you, ma'am," he said politely, "but I pass your house every morning on my way to work, and I've noticed that every day you appear to be hitting your son on the head with a loaf of bread."
"That's right."
"Every day you hit him on the head with a loaf of bread, and yet this morning you were beating him with a chocolate cake."
"Well, today is his birthday."
😄 😄 😄
At the mall, my five-year-old grandson joined the other children in line waiting to sit on the Easter Bunny's lap.
When it was his turn, Jake didn't move, he just stared.
"Don't you want to sit on the bunny's lap?", I asked.
"No!", he shouted. "There's a man in his mouth!"
😄 😄 😄
After a prolonged drought when the rain came, all the animals in the forest were happy except the Kangaroo.
When the others asked him what the reason was for such sadness, the Kangaroo revealed that the rain meant that all its kids would now be playing inside.
😄 😄 😄
A family was having dinner once when the youngest boy asked his father whether worms tasted nice when we eat them. Both the parents reprimanded the little boy and told him that these things shouldn't be discussed over the dinner table.
When the father asked the boy after dinner why he had asked such a question, he replied, "Papa, I think worms taste okay because there was one in your spaghetti."
😄 😄 😄
Family Friendly Jokes for Adults
---
Me: "Good night, kids!"
Kids: "Good night, dad!"
Me: "Good night, monster under the bed who eats bad kids!"
Wife (through radio under the bed): "Good night!"
😄 😄 😄
I told my dad I couldn't believe I'd failed my biology exam.
He said, "I'm your mum!"
😄 😄 😄
During a Sunday school lesson, a child learned about how God created human beings.
The child became especially focused when the teacher explained how Eve was created from Adam's ribs.
Later in the week, the boy's mother saw him lying down on the floor, so she asked him what was wrong.
His reply was priceless, "Mom, I have a pain in my side—I think I'm getting a wife."
😄 😄 😄
I was in my garden when I got the news that my father had fallen from a 20 feet ladder and was in the hospital.
I rushed to the hospital expecting that my father had some major fractures, but he was alright except for some minor cuts.
When I told him that it was a miracle, he disagreed and told me, "Son, I had just fallen from the first step of the ladder."
😄 😄 😄
A little boy opened the big family bible. He was fascinated as he fingered through the old pages.
Suddenly, something fell out of the Bible. He picked up the object and looked at it. What he saw was an old leaf that had been pressed in between the pages.
"Mama, look what I found," the boy called out.
"What have you got there, dear?"
With astonishment in the young boy's voice, he answered, "I think it's Adam's underwear!"
😄 😄 😄
Family Puns Clean
---
The family got completely lost on their journey to the hot dog stand.
They took a turn for the wurst.
😄 😄 😄
Son: "Hey dad, can you guess what is worse than no moon?"
Dad: "No sun?"
Son: "You don't even want to take a guess?"
Dad: "No sun!"
Son: "You're so stubborn, the answer is no sun."
😄 😄 😄
Why did the daughter start eating donuts?
Because her mother said, "You better eat hole foods."
😄 😄 😄
Why did the Croissants take the Donuts and Bagels to Disneyland?
They thought it would be fun for the hole family.
😄 😄 😄
My dad and I were having donuts for lunch.
He said, "Enjoy the HOLE donut!"
😄 😄 😄
Long Jokes About Family
---
An English couple decided to adopt a little German boy.
After two years, the child doesn't speak and his parents start to worry about him.
After three years, he still has not spoken and after four years, he has yet to utter a word.
The English couple figure he is never going to speak but he is still a lovely child, and on his next birthday, they throw him a party and make him a chocolate cake with orange icing.
The parents are in the kitchen when the boy comes in and says, "Mother, Father, I do not care for the orange icing on the chocolate cake."
"My God," says his mother. "You can speak?"
To which the German boy replies, "Of course."
"How come you've never spoken before?" asks his father.
"Well," says the boy, "up until now, everything has been satisfactory."
😄 😄 😄
There was a young pregnant woman. Her dream was for her baby to grow up with perfect manners.
She went to the doctor and asked him how she could make her baby nicer, and he told her to sit down for an hour a day and teach her stomach manners, to prep him or her before the baby is even born.
So every day for the next 9 months, the woman would sit quietly and tell her belly, "Be nice to other people, always put others first, and always say please, and thank you."
She never missed a day in 9 months, and the due date came and went, no baby!
The woman continued to wait for her newborn and continued to teach her belly manners and politeness every day, but as days, weeks, months, and years passed, the baby never came!
Finally, 65 years later when the woman finally passed away in her sleep, the doctors performed an autopsy on her body.
They cut open her belly and found 2 little old men with big long white beards, continually saying to each other:
"You go first!"
"No, you go first!"
😄 😄 😄
A family was driving in their car through an Arizona desert.
When they ran into a family of skunks.
They stop the car and get out so that they could check on the family of skunks to make sure they were alright.
They found all of the skunks to be ok except for one little baby skunk.
The wife then asked the husband if they could take the baby skunk to the vet to get it the medical attention that it needed.
They come up at the California border checkpoint and the wife starts freaking out, "There's no way they let us take this skunk across the border, what are we gonna do?"
The husband thinks for a second and says, "Hey I got it! Take the baby skunk and put it under your dress."
The wife replies, "Well what about the smell?"
The husband says, "It'll be alright, just hold its nose."
😄 😄 😄
A young boy had just gotten his driving permit.
He asked his father—who was a minister—if they could discuss his use of the car.
His father said to him, "I'll make a deal with you. You bring your grades up, study your Bible a little, and get your hair cut, then we will talk about it."
A month later the boy came back and again asked his father if they could discuss his use of the car.
His father said, "Son, I'm really proud of you. You have brought your grades up, you've studied your Bible diligently, but you didn't get hair cut!"
The young man waited a moment and replied, "You know Dad, I've been thinking about that. You know Samson had long hair, Moses had long hair, Noah had long hair, and even Jesus had long hair."
His father replied, "Yes, son, and they walked everywhere they went!"
😄 😄 😄
A woman walks into the Social Worker's office, trailed by 15 kids.
"WOW!" the social worker exclaims, "Are they ALL yours?"
"Yeah, they're all mine," the flustered mother sighs, having heard that question a thousand times before.
She says, "Sit down Terry." All the children rush to find seats.
"Well," says the social worker, "then you must be here to sign up. I'll need all your children's names."
"This one's my oldest – he is Terry."
"OK, and who's next?"
"Well, this one he is Terry, also."
The social worker raises an eyebrow but continues. One by one, through the oldest four, all boys, all named Terry.
Then she is introduced to the eldest girl, named Terri.
"All right," says the caseworker, "I'm seeing a pattern here. Are they ALL named Terri?"
Their Mother replied, "Well, yes, it makes it easier. When it is time to get them out of bed and ready for school, I yell "Terry!", and when it's time for dinner, I just yell "Terry!", and they all come running.
And if I need to stop the kid who's running into the street, I just yell Terry and all of them stop. It's the smartest idea I ever had, naming them all Terry."
The social worker thinks this over for a bit, then wrinkles her forehead and says tentatively, "But what if you just want ONE kid to come, and not the whole bunch?"
"I call them by their surnames."
😄 😄 😄
An elderly man in Phoenix calls his son in New York and says, "I hate to ruin your day, but I have to tell you that your mother and I are divorcing; forty-five years of misery is enough."
"Pop, what are you talking about?!" the son screams.
"We can't stand the sight of each other any longer," the old man says.
"We're sick and tired of each other, and I'm sick of talking about this, so you call your sister in Chicago and tell her." And he hangs up.
Frantic, the son calls his sister, who explodes on the phone.
"Like Heck, they're getting a divorce," she shouts. "I'll take care of this."
She calls Phoenix immediately, and screams at the old man, "You are NOT getting divorced! Don't do a single thing until I get there. I'm calling my brother back and we'll both be there tomorrow. Until then don't do a thing, DO YOU HEAR ME?!" And she hangs up.
The old man hangs up his phone, smiles, and turns to his wife.
"They're coming for Easter and paying their own way."
😄 😄 😄
A mom visits her son for dinner who lives with a girl as a roommate.
During his meal, his mother couldn't help but notice how pretty his roommate was. She had long been suspicious of a relationship between the two and this had only made her more curious.
Over the course of the evening, while watching the two interact, she started to wonder if there was more between him and his roommate.
Reading his mom's thoughts, his son volunteered, "I know what you must be thinking, but I assure you, we are just roommates."
About a week later, his roommate came to him saying, "Ever since your mother came to dinner, I've been unable to find the silver plate. You don't suppose your mother took it, do you?"
He said, "Well I doubt it, but I'll email her just to be sure!"
He sat down and wrote:
Dear mom,
After you visited me, the silver plate has been missing. I'm not saying that you did take the silver plate from my house, and I'm not saying that you don't take it, but the fact remains that it has been missing ever since you were here for dinner.
Love
Your son
Several days later, he received an email from his mother which read:
Dear Son,
I'm not saying that you do sleep with your roommate, and I'm not saying that you don't sleep with her, but the fact remains that if she was sleeping in her OWN bed, she would have found the silver plate by now, under her pillow.
Love
Mom
😄 😄 😄
---