Falling Jokes
Enjoy our team's carefully selected Falling Jokes. Laugh yourself and share the funniest jokes with your friends!
---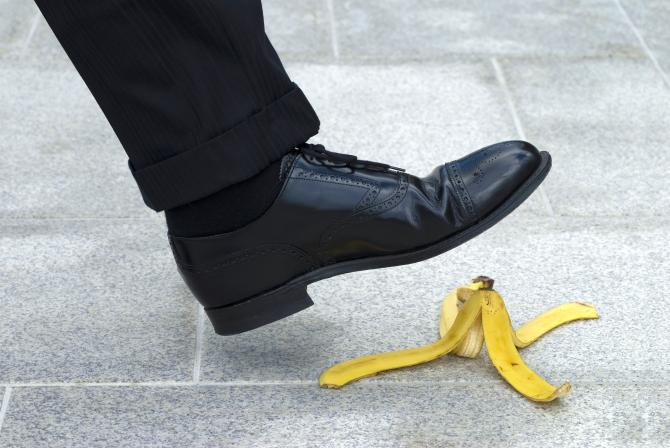 Alcoholics don't run in my family.
But sometimes they fall down the stairs.
😄 😄 😄
Why do people with vertigo hate autumn?
In case they have a bad fall.
😄 😄 😄
Did you know, you can make any dish an autumn dish by adding one simple step?
Try dropping it on the floor.
It really gives it that fall flavor.
😄 😄 😄
Why did Humpty Dumpty love autumn?
Because Humpty Dumpty had a great fall.
😄 😄 😄
I watched a baseball game once, where the umpire kept wandering about, and was eventually knocked out by a ball.
It was the fall of the roamin' umpire.
😄 😄 😄
The taller you are, the harder you'll fall.
😄 😄 😄
Guess what you call someone who never falls down the stairs?
A stair-voyant.
😄 😄 😄
How does the solar system keep its pants from falling down?
It uses an asteroid belt.
😄 😄 😄
Yo mama's breath is so bad that when she talks her nose hairs fall out.
😄 😄 😄
Your mama so fat a picture of her would fall off the wall!
😄 😄 😄
I was in my garden when I got the news that my father had fallen from a 20 feet ladder and was in the hospital.
I rushed to the hospital expecting that my father had some major fractures, but he was alright except for some minor cuts.
When I told him that it was a miracle, he disagreed and told me, "Son, I had just fallen from the first step of the ladder."
😄 😄 😄
Why does a pitcher raise one leg when he throws the ball?
If he raises them both, he'd fall down.
😄 😄 😄
Student: "503 bricks are on a plane. 1 falls off. How many are left?"
Teacher: "502."
Student: "How do you put an elephant in a fridge?"
Teacher: "No you can't fit an elephant in a fridge!"
Student: "Just open the door, put the elephant in, close the door."
Student: "How do you put a giraffe in the fridge?"
Teacher: "Open the door, put the giraffe in, close the door."
Student: "No! Open the door, take the elephant out, put the giraffe in, close the door."
Student: "The Lion King is having a B-day party. All the animals are there, except one. Which one?"
Teacher: "The lion?"
Student: "No! The giraffe because he's in a fridge."
Student: "Sally has to get across a large river home to many alligators. They are very dangerous, but Sally swims across safely. How?"
Teacher: "Sally stepped on the alligator's mouth?"
Student: "The gators are at the party."
Student: "But Sally dies anyway. Why?"
Teacher: "She drowned?!"
Student: "No! She got hit in the head by a flying brick."
😄 😄 😄
---