Emoji Jokes
Enjoy our team's carefully selected Emoji Jokes. Laugh yourself and share the funniest jokes with your friends!
---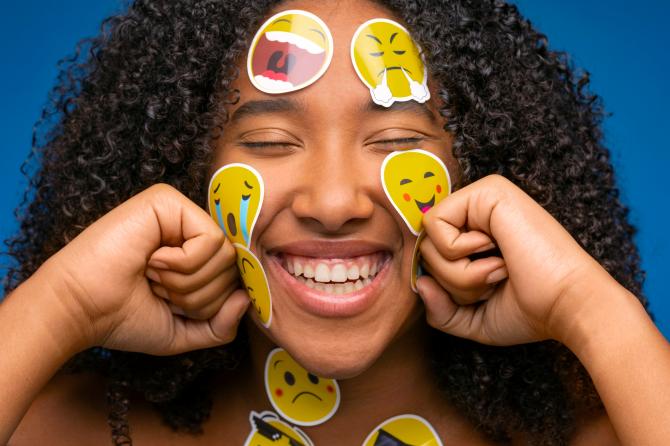 What ever happened to the Fried Shrimp emoji?
It was tempurary.
😄 😄 😄
Why did the smiley face have hair over its face?
It's an emo-ji.
😄 😄 😄
What do you call a goth emoji?
An emo-ticon
😄 😄 😄
Why did the Smiley moji :-) drop the nose :)?
It was too negative.
😄 😄 😄
What do you call a person who overuses emojis?
¯\_(ツ)_/¯
😄 😄 😄
Man takes longer to find emoji than it would have taken him to find words that convey what he wanted.
😄 😄 😄
Facebook is a lot like ancient Egypt.
People write on walls, use emojis, and worship cats.
😄 😄 😄
What do you call a gangster who wears eyeliner?
An emoji.
😄 😄 😄
Does anyone know where I can find the Surrender emoji?
Nevermind the French flag works fine.
😄 😄 😄
iPhone users, don't bother sending the Meteor emoji to your Android friends.
It won't have the same impact.
😄 😄 😄
What's a Gen Z'er's favorite punctuation mark?
The LOL emoji.
😄 😄 😄
---