Dragon Jokes
Enjoy our team's carefully selected Dragon Jokes. Laugh yourself and share the funniest jokes with your friends!
---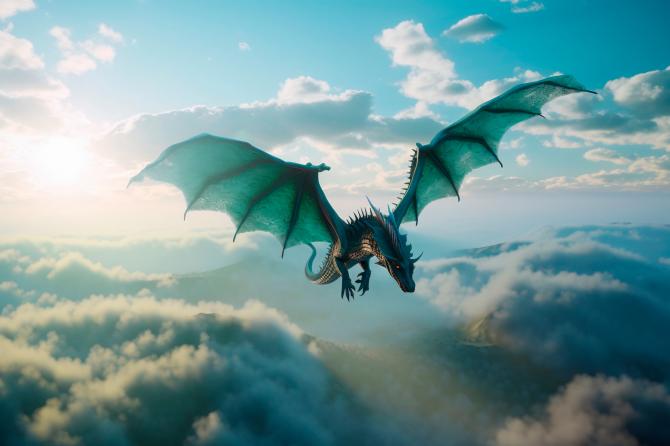 What did the dragon say to the bad employee?
You're fired.
😄 😄 😄
I'd hate to be a dragon.
I'd get so angry trying to blow out my birthday candles.
😄 😄 😄
What do dragons like with their soup?
Firecrackers.
😄 😄 😄
My dragon is asleep.
He's now dragoff.
😄 😄 😄
What do you call a dragon with no wings?
Draggin.
😄 😄 😄
A man throws a dollar coin into a wishing well and a genie pops out.
The genie tells him, "You have thrown the largest money value into this well since it has been built. You may have one wish."
"I want a dragon."
"Are you sure? That's pretty big, and would probably give me away. Anything else?"
"I want to learn how to fold a fitted sheet."
"What color dragon do you want?"
😄 😄 😄
Why did the dragon cross the road?
He wanted to eat some chicken.
😄 😄 😄
How can you tell a boy dragon from a girl dragon?
Fireballs.
😄 😄 😄
If Daenerys from Game of Thrones married Khal Moro instead of Khal Drogo, guess what she would've named her biggest dragon?
Moron.
😄 😄 😄
Two dragons walk into a bar.
The first one says, "It sure is hot in here."
His friend snaps back, "Shut your mouth!"
😄 😄 😄
---