DnD Jokes
Enjoy our team's carefully selected DnD Jokes. Laugh yourself and share the funniest jokes with your friends!
---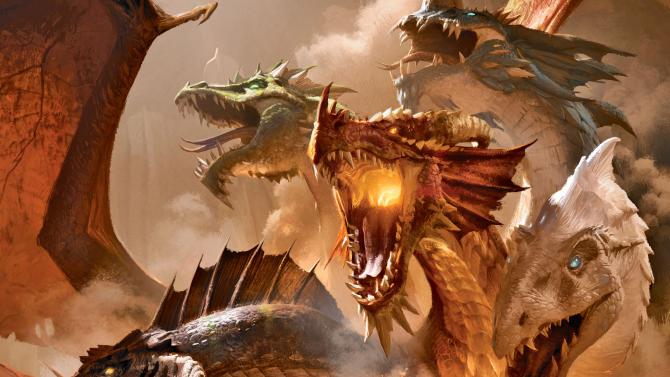 How do you get a D&D player to go out with you?
You ask them for a d8.
😄 😄 😄
Some people say rolling dice for stats in D&D is old fashioned and outdated.
But I think it builds character.
😄 😄 😄
Yo mom so stupid she starved an illithid.
😄 😄 😄
Two gnolls are sitting in the woods eating lunch.
One says, "Boy, do I hate my wife."
And the other one says, "Then just eat the salad."
😄 😄 😄
A warrior comes home very drunk from the pub with a duck under his arm.
His wife answers the door, "What's this?" The warrior replies, "This is the dragon I've been shaggin."
The angry wife shouts, "That is not a dragon, that is a duck!"
The warrior looks at her and says, "I was talking to the duck!"
😄 😄 😄
What is a DnD cleric's favorite car manufacturer?
Ford, because I've never seen a cleric without their focus.
😄 😄 😄
A group of DnD players walk into a bar.
The bartender asks, "What're you all in for?"
The group says, "We're hunting mimics."
The bartender laughed, the group laughed, the table laughed.
They killed the table.
😄 😄 😄
I was invited to go play Dungeons and Dragons. I was told I needed to pick a race and a class for my character. So I picked white and middle.
Apparently that's not how it's played, but I just think they know I'd win.
😄 😄 😄
---