December Jokes
Enjoy our team's carefully selected December Jokes. Laugh yourself and share the funniest jokes with your friends!
---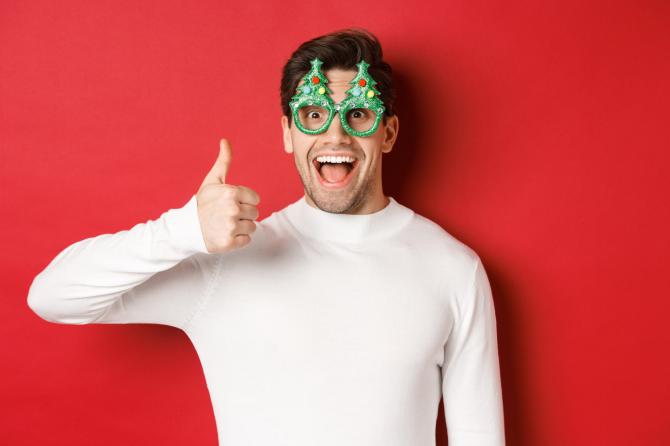 What's a good winter tip?
Never catch snowflakes on your tongue until all the birds have flown south for the winter.
😄 😄 😄
Why did the boy only wear one snow boot?
There was only a 50% chance of snow.
😄 😄 😄
From the death notice of a local newspaper:
After a very hard and painful life, Mr. Miller finally found his peace.
The funeral of his wife Mathilda will take place on the 26th of December.
😄 😄 😄
What do truckers celebrate in December?
The haul-idays.
😄 😄 😄
December is the worst time of the year for someone who is...
Claus-trophobic!
😄 😄 😄
What did Adam say to his girlfriend on December 24?
"It's Christmas, Eve!"
😄 😄 😄
Before the clock strikes midnight on December 31st, be sure to lift your left leg.
That way you will start off the new year on the right foot.
😄 😄 😄
So when December comes around I sit under the Christmas tree, wrap myself in wrapping paper, and live in the present.
😄 😄 😄
December 26th is Boxing Day in the UK, Canada, New Zealand and Australia.
Do you know when Boxing Day is celebrated in the US?
Black Friday.
😄 😄 😄
Sun to Earth, on the night of 31st December:
"Let's have another round, shall we?"
😄 😄 😄
---