Cyclist Jokes
Enjoy our team's carefully selected Cyclist Jokes. Laugh yourself and share the funniest jokes with your friends!
---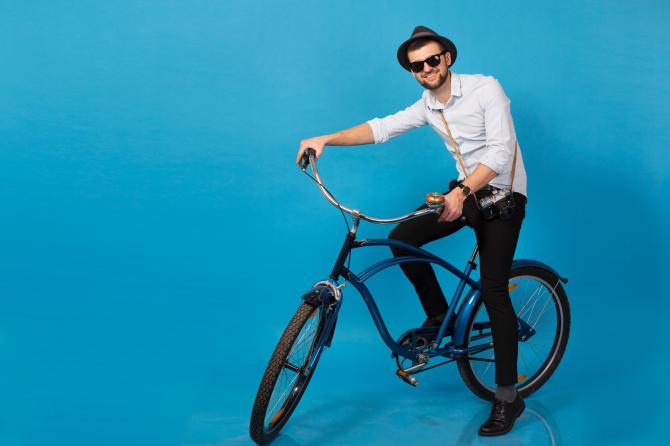 Who do you sell second hand bikes to?
A re-cyclist.
😄 😄 😄
Some cyclists are like clowns:
They dress funny.
They don't follow any rules.
If anything bad happens to them, everyone laughs at them.
😄 😄 😄
What do a cyclist and a politician have in common?
Both demand you respect them, but don't want to follow the same rules as you.
😄 😄 😄
I'm sick and tired of people telling me to turn off lights to save the environment.
I tried it once and I killed a cyclist.
😄 😄 😄
Why was the cyclists right arm shorter than his left?
Because once he left his right turn signal on.
😄 😄 😄
Me and my friend were riding on my motorcycle on a particularly windy day when we saw a cyclist in front of us, pedaling in the middle of the road, with a car honking furiously behind him.
So we drove over and asked the guy, "Why don't you move to the side and let the car overtake you?"
The guy replied, "I am trying!"
😄 😄 😄
A shark can swim faster than me, but I can run faster than a shark.
So in a triathlon, it would all come down to who is the better cyclist.
😄 😄 😄
---