Cook Jokes
Enjoy our team's carefully selected Cook Jokes. Laugh yourself and share the funniest jokes with your friends!
---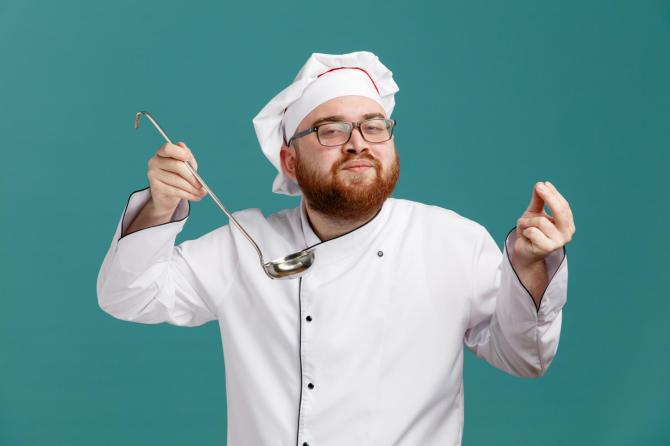 Why are cooks funny?
They can crack yolks.
😄 😄 😄
I tell you, my wife is a lousy cook.
After dinner, I don't brush my teeth, I count them!
😄 😄 😄
Why was the surfer such a bad cook?
All he could handle was the microwave.
😄 😄 😄
I'm not saying I'm a bad cook.
But how long does pasta stay in the toaster?
😄 😄 😄
I had a roommate in college who was such a bad cook, his mac and cheese caught fire.
What a flaming casserole!
😄 😄 😄
My girlfriend's such a bad cook.
She uses the smoke alarm as a timer.
😄 😄 😄
My Papa was a World War 2 Navy veteran, and he used to boast about how he saved 300+ sailors from dying from an excruciating death.
He shot the cook.
😄 😄 😄
Why did the monster put the cook in a bowl?
He wanted a chef salad.
😄 😄 😄
The cook gifted his girlfriend something she would like. Guess what?
An onion ring.
😄 😄 😄
Sunday school teacher: "Tell me, Johnny. Do you say prayers before eating?"
Johnny: "No, ma'am, I don't have to. My mom's a good cook."
😄 😄 😄
---