Jokes for Christmas Crackers
Enjoy our team's carefully selected Christmas Cracker Jokes. Laugh yourself and share the funniest jokes with your friends!
---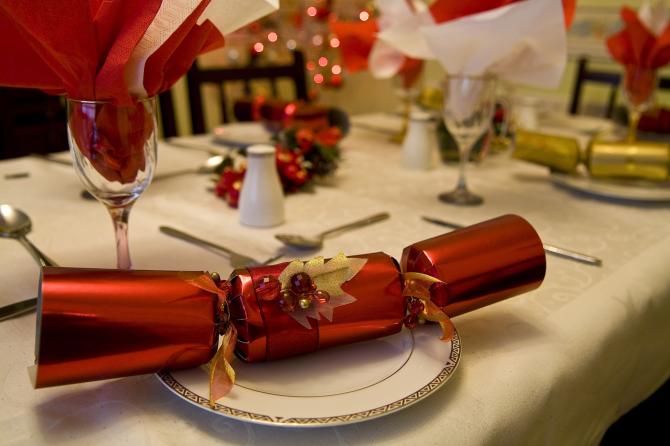 What do you get if you cross Santa with a duck?
A Christmas Quacker!
😄 😄 😄
How you can tell that Santa is real?
You can always sense his presents!
😄 😄 😄
What do you call a cat in the desert?
Sandy Claws!
😄 😄 😄
What does Santa suffer from if he gets stuck in a chimney?
Claus-trophobia!
😄 😄 😄
What does Santa spend his wages on?
Jingle Bills.
😄 😄 😄
How do snowmen get around?
They ride an icicle.
😄 😄 😄
Did Rudolph go to school?
Nope! He was elf-taught.
😄 😄 😄
What was the snowman doing in the vegetable patch?
Picking his nose!
😄 😄 😄
Why can't Christmas trees knit?
Because they lose their needles.
😄 😄 😄
Who is Santa's favorite singer?
Elf-is Presley.
😄 😄 😄
Who hides in the bakery at Christmas?
A mince spy.
😄 😄 😄
What do Santa's little helpers learn at school?
The elf-abet.
😄 😄 😄
What happened to the man that stole an advent calendar?
He got 25 days.
😄 😄 😄
Why couldn't the skeleton go to the Christmas party?
He had nobody to go with.
😄 😄 😄
What happens to elves when they are naughty?
Santa gives them the sack!
😄 😄 😄
Why was the turkey in the pop group?
Because he was the only one with drumsticks!
😄 😄 😄
---