Jokes With Cartoons
Enjoy our team's carefully selected Cartoon Jokes. Laugh yourself and share the funniest jokes with your friends!
---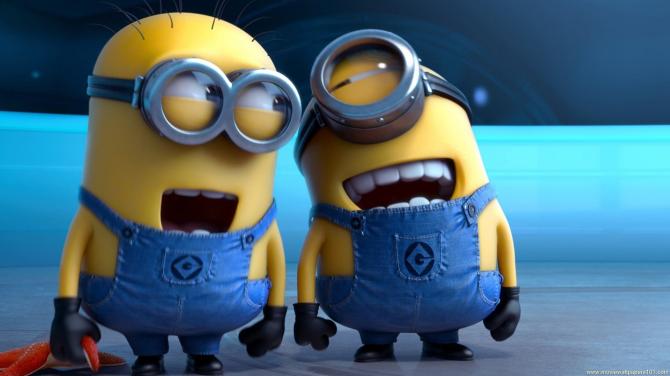 The math teacher saw that little Johnny wasn't paying attention in class.
She called on him and said, "Johnny, what are 2 and 4 and 28 and 44?"
Little Johnny quickly replied, "NBC, FOX, ESPN and the Cartoon Network!"
😄 😄 😄
Before having a kid the most important thing to ask yourself is:
"Am I ready to watch the exact same cartoon on repeat for the next 4 years?"
😄 😄 😄
In most cartoons I watched, characters were able to come back from near death by having water splashed on their face.
On a completely unrelated note, I am no longer allowed at funerals...
😄 😄 😄
I always wanted a life like a Disney princess.
I should have specified not the part where they are stuck at home, cleaning the whole day.
😄 😄 😄
Disney is updating a children's classic with a pandemic theme.
It's called "The Never Ending Story".
😄 😄 😄
Three pregnant women are chatting in a cafe.
Heather says, "I got my ultrasound done yesterday. I'm pregnant with triplets!"
"I got mine done yesterday too," says Linda. "I'm pregnant with septuplets!"
"I think I'll get my ultrasound done next week," says Martha.
The three women chat some more.
Finally, Heather says, "I got Disney+ last month. The first movie I watched on it was 'The Three Little Pigs'."
"I got Disney+ last month too," says Linda. "The first movie I watched on it was 'Snow White and the Seven Dwarfs'." When Martha hears this, she instantly goes pale.
"It's okay if you don't have Disney+," says Heather.
"I do have it," says Martha. "It's just that the first movie I watched on it was '101 Dalmatians'."
😄 😄 😄
A man goes to the doctor and says, "Doctor, doctor! I think I'm going deaf."
And the doctor says, "Can you describe the symptoms."
And he says, "Yes, Homer is fat and Marge has blue hair."
😄 😄 😄
---