Boat Jokes
Enjoy our team's carefully selected Boat Jokes. Laugh yourself and share the funniest jokes with your friends!
---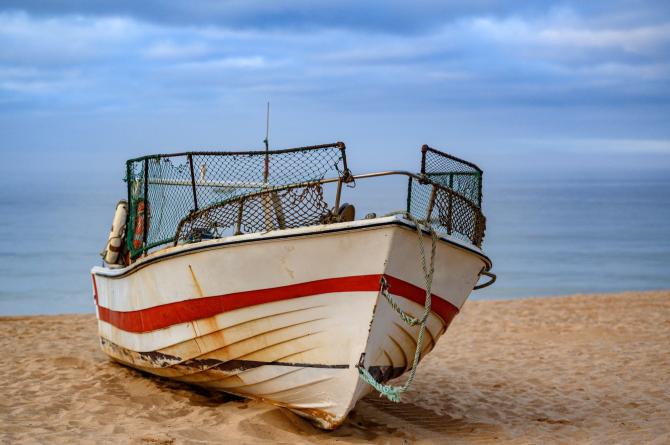 I was saddened to learn that my cousin was run over by a boat in Venice today.
I sent his family my gondolances.
😄 😄 😄
I bought a boat, and named it "The Unpaid Intern".
So now I tell people I have an unpaid intern-ship.
😄 😄 😄
Why do scuba divers always fall backwards out of boats?
Because if they fell forwards, they'd still be in the boat.
😄 😄 😄
What happened when the red boat crashed into the blue boat?
The crews were marooned.
😄 😄 😄
Why does the Norway navy have barcodes on the side of their boats?
So when they come back to port they can...
Scandinavian.
😄 😄 😄
There are three guys on a boat, and they have four cigarettes, but nothing to light them with. What do they do?
They throw one cigarette overboard, and the boat becomes a cigarette lighter.
😄 😄 😄
What do you call it when Shrek falls off a boat?
Ogreboard.
😄 😄 😄
On a tour of Florida, the Pope took a couple of days off to visit the coast for some sightseeing. He was cruising along the beach in the Pope-mobile when there was a frantic commotion just off the shore.
A helpless man, wearing a Montreal Canadiens jersey, was struggling frantically to free himself from the jaws of a 25-foot shark.
As the Pope watched, horrified, a speedboat came racing up with three men wearing New York Rangers' jerseys aboard. 
One quickly fired a harpoon into the shark's side, while the other two reached out and pulled the bleeding, semiconscious Canadiens fan out of the water. Then, using baseball bats, the three heroes in blue beat the shark to death and hauled it into the boat as well.
Immediately, the Pope shouted and summoned them to the beach.
"I give you my blessing for your brave actions," he told them. "I heard that there was some bitter hatred between Rangers and Canadiens fans, but now I have seen with my own eyes that this is not the truth."
As the Pope drove off, the harpooner asked his buddies, "Who was that?"
"It was the Pope," one replied. "He is in direct contact with God and has access to all of God's wisdom."
"Well," the harpooner said, "he may have access to God's wisdom, but he knows nothing about shark fishing... How's the bait holding up?"
😄 😄 😄
Started working from home recently building boats in my attic...
Sails are through the roof.
😄 😄 😄
What did one boat say to the other boat?
Are you interested in a little row-mance?
😄 😄 😄
---