Blue Jokes
Enjoy our team's carefully selected Blue Jokes. Laugh yourself and share the funniest jokes with your friends!
---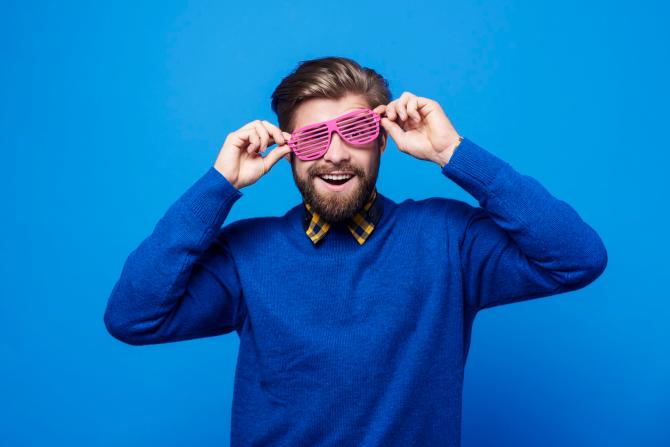 What happened when the red boat crashed into the blue boat?
The crews were marooned.
😄 😄 😄
My friend told me he hated blue cheese because it's literally just cheese with bacteria.
I told him to stop discriminating against other cultures.
😄 😄 😄
Did you know Avatar is a sequel to Titanic?
It picks up where Titanic left off, in the sense that half the cast is blue and dying.
😄 😄 😄
Purple is my favorite color!
I like it more than blue and red combined.
😄 😄 😄
How do you know that the driver driving toward you is a physicist?
He has a red sticker on his bumper that says "If this sticker is blue, you are driving too fast".
😄 😄 😄
I never drink beer with an orange slice in it.
Except once in a Blue Moon.
😄 😄 😄
I told my Dr. I only smoke once every blue moon...
The problem is my refrigerator is full of them.
😄 😄 😄
Did you see the moon this evening?
It's absolutely blue-tiful!
😄 😄 😄
What is blue and lies under a mushroom?
Smurf poop.
😄 😄 😄
Daisy: "Why do you have two different colored socks on? One's blue, but the other is green."
Little Johnny: "I'm not sure. It's weird. There was another pair exactly like this one at home."
😄 😄 😄
---