40th Birthday Jokes
Enjoy our team's carefully selected 40th Birthday Jokes. Laugh yourself and share the funniest jokes with your friends!
---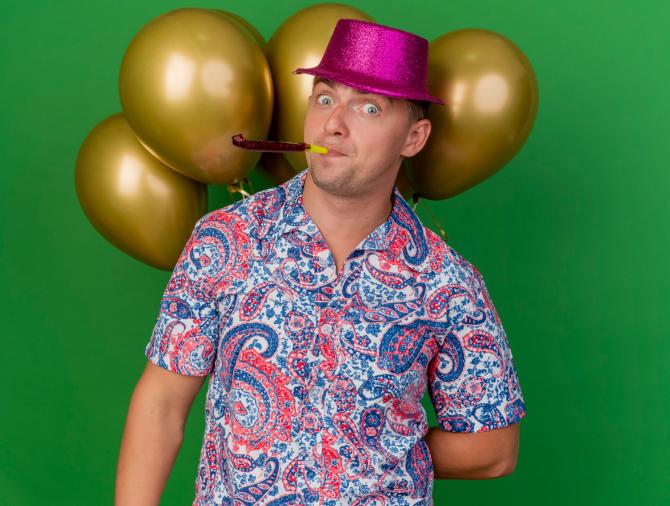 Four turtles were celebrating their 40th birthdays together, when they ran out of ice cream.
They decided the biggest one—Fred—should go to the store and get more. Fred went into the bedroom to get some money.
The rest of them waited for Fred to come back, but after a couple of days they started getting frustrated.
The smallest one said, "Poor Fred. Ever since he turned 40 he's really getting slow."
A voice from the bedroom said, "If you're gonna start saying bad things about me behind my back, l'm not even going!"
😄 😄 😄
On your 40th birthday, you might feel old.
You might be right!
😄 😄 😄
I'm not 40.
I'm 18 with 22 years of experience!
😄 😄 😄
40 is when you finally get your head together...
And your body has other ideas.
😄 😄 😄
In your 20s: dress like you're on the catwalk!
In your 40s: dress like you walk cats.
😄 😄 😄
Wishing you a warm and bright 40th birthday!
It couldn't be any other way with that many candles on your cake.
😄 😄 😄
40 is when your body gives your brain a list of things it's not going to do anymore!
😄 😄 😄
No woman should have kids after 40.
Really, 40 kids is more than enough!
😄 😄 😄
You know you're 40 when you have a party and the neighbors don't even realize.
😄 😄 😄
---